Welcome to Floppy Kitty Ragdolls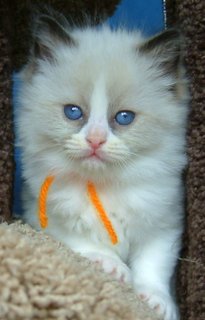 Floppy Kitty Ragdolls is a small, family run cattery located in the rolling hills just south of Salem, Oregon. We specialize in breeding only the best quality, loving ragdoll cats for both show and pet homes. We currently offer bicolor and mitted ragdolls in blue and seal colors. Our kittens are raised in a loving family environment and are introduced to everyday household experiences from the moment they are born. This helps to ensure they will all adjust to their new homes quickly when they are adopted.
Our goal is to improve the breed standard. We are members of TICA, CFA, RFCI, Ragdoll International and will be showing both in TICA and CFA in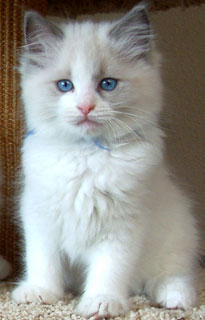 the next show season.
You can see our cats on this site, our YouTube channel, our Facebook page or if you happen to live in Oregon, Washington, California or are visiting the beautiful pacific northwest you are more than welcome to arrange a visit to see them in person. If you schedule a visit, don't be surprised if you're welcomed at the door by the cats. They are a part of our family!
We love our ragdolls and you will too!
We are an HCM free cattery.